You're in Good Company
Outdoor Warranty is based in Elkhart County, Indiana — known as the "RV Capital of the World" because it's where most recreational vehicles are built. We know the industry and take pride in being part of it. The staff of Outdoor Warranty lives in the community where most RVs get their start and, no matter where you are when you need help, we may have already had professional dealings with the service provider closest to you.
We're a top provider of warranties for RVs — also known as RV extended service contracts — and we've developed our product line after witnessing firsthand the markup that dealerships were getting for providing warranties that weren't as comprehensive as what we provide.
This isn't a sidelight for us — a lucrative revenue stream thought up by the corporate marketing department. Instead, it's our core business and grew out of our own experiences as RV owners.
What we do is bring greater value to the RV warranty market. Not only do we offer a better price, but we also provide exceptional customer service. You can always expect fair pricing and excellent coverage from Outdoor Warranty — and a real person on the line when you call, one who realizes that you might not be having the best day.
Before you hit the road, we'll guide you in purchasing the best warranty for your circumstances based on the options available, level of coverage you need, pricing model, and time commitment you require.
Once you have coverage with us, you'll be able to enjoy the open road without fretting about the unexpected. You'll know that we have your back. We provide coverage throughout the United States and Canada, so wherever you may roam we'll be ready to help you out of any surprises. If you're tired of worrying about mechanical breakdowns, we'll provide you some peace of mind for years to come.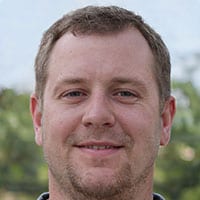 Michael Campbel, CEO
Hi, my name is Michael Campbel. I'm the owner of OutdoorWarranty.com and grew up in a suburb outside of Chicago, Illinois where I began working for our family-owned and operated business at a very young age.

Ever since I can remember, I've taken great satisfaction in creating an amazing experience for fellow boating, camping, and outdoor enthusiasts like myself!

After graduating college with degrees in Entrepreneurship & Corporate Innovation, I spent some time working in the financial services industry until one day when it occurred to me that if you want to do something right then go back to your roots!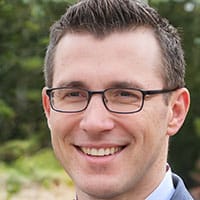 Christopher Horne, VP of Operations
I'm Christopher Horne and I am the Vice President of Operations here at OutdoorWarranty.com.

My background in business administration has helped me understand how to keep a company running smoothly and efficiently.

My experience with larger companies in the RV space will allow me to provide you with the best warranty service possible!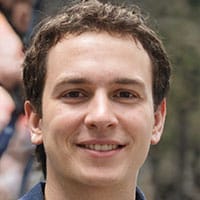 George Myers, VP of Marketing
Hi! My name is George Myers. I am the Vice President of Marketing here at OutdoorWarrnty.com and I'm grateful to have found a home with such an amazing company that truly cares about its customers.

I was born and raised in Northern California but relocated to Indiana University Bloomington where I received my degree in Marketing Management.

Having experience at larger companies has taught me the skills necessary to ensure that our company continues to grow successfully while still providing excellent customer service for you, our valued customer.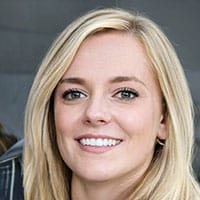 Grace Oyler, Warranty Specialist
Hello! My name is Grace. I love traveling and exploring new places, so naturally, I have lived throughout the East Coast, Southern Florida, Midwest, and Southern California.

I obtained my bachelor's degree at a school not too far from OutdoorWarrnty's headquarters in Fort Wayne, Indiana.

After graduating with my degree in Telecommunications and Sales Management last December, I was thrilled to find that there was an opening for me here at OutdoorWarranty.com.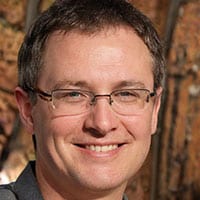 Jeremy Fame, Warranty Specialist
Hi, my name is Jeremy and I'm so excited to be part of the OutdoorWarranty.com team!

I was born in Indianapolis and grew up in Goshen Indiana for a good period of my life.

I have 6 years of RV Warranty Customer Service background experience. I'm very excited to be a part of this RV community and this great company! Give me a call or send me an email today to see how we can help you with your next purchase.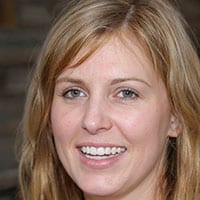 Anita Graham, Warranty Specialist
Hi! My name is Anita and I am an RV Warranty Specialist here at OutdoorWarranty.com. I was born and raised in Dayton, Ohio but have had the privilege to call Indiana my home since June 20015.

In my spare time, I enjoy kayaking or hiking with friends and family. In the summertime, I'm always out on the water enjoying our amazing weather!